There are several types of teeth problems that can make you feel self-conscious and
lower your self-esteem, such as chipped teeth, receding gums, discolored teeth, a
misshapen tooth or undesirable gaps between your teeth. With the help of Madina
Dental Center, our Esthetic dentists have the ability and skills to help you have a
healthy, bright smile!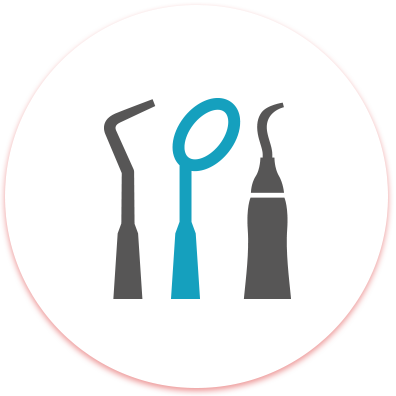 Esthetic dentistry is a branch of dentistry that involves skills and techniques to improve your smile's appearance, shape, color, alignment, and size as well as its overall health and function. Esthetic dentistry aims for an improved appearance along with functionality and oral health, and helps you have a smile that looks natural and matches your original tooth's color and shape.
A few common aesthetic dentistry techniques include:
Dental bonding- Repairs cracked or chipped teeth and can help with fixing discoloration.
Veneers- Fix gaps between teeth and conceals cracks or chips in teeth. They are thin porcelain layers placed over the tooth to protect enamel or restore discoloration.
Dental Implants- A prosthetic replacement for missing teeth that can either be permanent or removable.
Dental Bridges- Used to bridge the gap between teeth to improve the bite and to maintain the mouth's shape. They are permanent and require regular oral care.
Dental Crown- Is a cap that covers a tooth that is damaged, weak, decaying or sensitive. The cap is similar in shape of the natural tooth and is made of porcelain.