Provides, diagnoses, treats, and manages your overall oral health care needs, including gum care, root canals, fillings, crowns, veneers, bridges, and preventive education.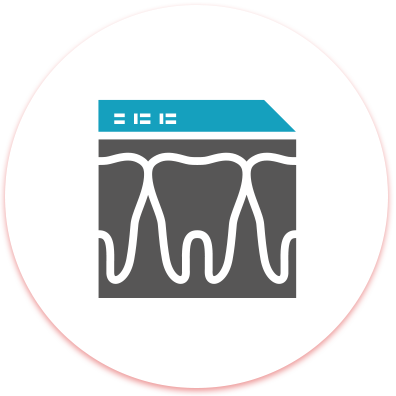 At Madina Dental Center, we specialize in effective treatment and results that look and feel natural while making the comfort of our customers as our top priority. We understand the nerves and anxiety that can pop up for many people when it comes to receiving dental treatment. It's our mission to help make sure your visits with us are relaxing, educational and geared toward helping you put your best smile forward. We offer different general dentistry services like:
WISDOM TEETH REMOVAL
If you are like most adults, you may have struggled with discomfort relating to your wisdom teeth. Wisdom teeth are the back set of molars in your mouth, and they are not necessary to having a healthy and attractive smile. In many cases, wisdom teeth come in at odd angles or in spaces not big enough for the tooth which causes crowding. Many times, these results can lead to pain or infection, so early detection of potential problems with general dentistry is important.
If necessary, we can remove your wisdom teeth in a simple outpatient procedure very similar to regular tooth extraction. Recovery time is minimal, and in many cases you will feel only slight pain and discomfort. In cases where the wisdom teeth need to be removed but are still embedded, we will refer you to a qualified oral surgeon.
Emergency dental care
In the event of a dental emergency, we are here for you. If you are suffering from tooth pain, a fractured tooth, bleeding gums, an abscessed tooth or an infection, give us a call. Our staff will determine a plan of action, and if you need immediate dental treatment, we will get you an appointment as soon as possible. In more severe cases, we may refer you to a local emergency room. We will always do everything we can to help take care of your dental problem as quickly as we can.
Do not hesitate to contact us if you believe you may need emergency dental treatment. We are committed to ensuring the oral health care of our patients. We will work to provide you with priority treatment on short notice. If we can facilitate a same day appointment, we will gladly invite you into the office.
Urgent Dental Care
We consider urgent dental care a fundamental right for all our patients. Addressing urgent dental needs is essential to long-lasting, healthy teeth and gums. By providing our patients with urgent dental care, it is the aim of Madina Dental Center to reduce the need for repeat visits to the dentist. Additionally, we are in the best position to advise our patients on urgent dental care, even if that means a referral to the emergency room.
Although we have a committed focus on providing urgent dental care, we will never cut corners with your oral health. When you attend Madina Dental Center for urgent dental care, you will receive the same high standard of treatment as you would during a regular appointment.
Do you have an emergency dental problem? Simply contact Madina Dental Center right away or call to speak to a friendly dental professional. If we cannot provide you with an urgent same day appointment, we will provide advice over the phone to hold you over until we can see you in the office.
Digital x-rays
X-rays are an essential for helping to determine your best path to optimal dental health. We take x-rays of your mouth and jaw as part of every comprehensive appointment. Examining your digital x-rays alongside you allows us to educate you about what's going on in your mouth – that may be invisible to the naked eye – right there in the room.