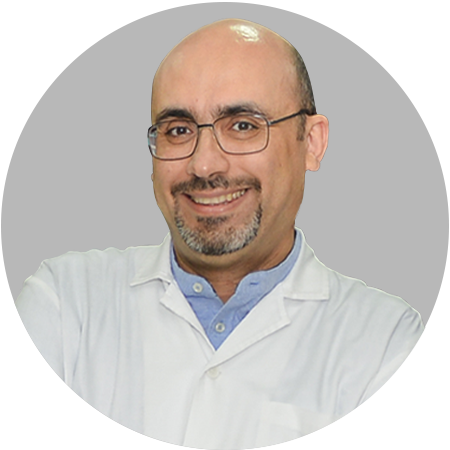 Certified by the Qatar Ministry of Health

Uses lasers in dental applications

22 years of experience in the field of dentistry

 Graduated from Damascus University in 1998

Masters in Orthodontics. 

Specialist in Orthodontics and Oral and Maxillofacial / Ministry of Health, Syria, 2002

 Syrian Board in Orthodontics 2014

 Member of the Syrian Orthodontic Society

 Member of the Arab Orthodontic Society, 2004

 Member of the European Orthodontic Society, 2006

Expert in digital smile design

Orthodontic treatment with traditional metal brace 

Specialized in transparent braces treatment (Crystal Calendar – Ceramic Calendar), Invisalign treatment, carried out with transparent braces (molds) that are built for each patient and can be removed from the mouth at any moment. This treatment is performed by braces that are fixed to the inner part of the tooth and are never visible

Treatment with orthodontic micro implants screw, Instrument therapy Functional Orthotics, to redirect and correct erratic jaw growth for children

Expert  in diagnosing overbites, occlusions, misaligned teeth and jaws and overcrowded mouths. Designs and fabricates appliances to realign teeth and jaws to produce and maintain a normal function and to improve appearance.